Click the play button below to watch the full replay for Beverly Watkin's webinar:
Experiencing the Courts of Heaven
CLICK HERE to download the Study Guide

There still is time to enroll
Due to the extraordinary demand for the Courts of Heaven class and our desire to keep it affordable, we extended the special offer price for another week. The response is incredible. Clearly, the finger of God is on this class. Enjoy!!!
Attention Christians who feel stuck in their past and frustrated with their future!
Identify Generational Curses Operating In Your Life And Learn How To Step Into The Courts Of Heaven To Appropriate The Victory Of The Cross Into Your Life
Move Into The New Season God Has For You And Experience Breakthroughs To Be Able To Fulfill Your God-Given Destiny
Welcome and congratulations!
I am so excited that you have chosen to join me in learning how you can PURIFY YOUR PAST & FREE YOUR FUTURE. To make the most of this investment of your time, I suggest the following:
Create a quiet, distraction free zone for our time together.
Be prepared to take notes from what I am saying, but most of all, engage with Holy Spirit and listen for His promptings. He is an active partner in our learning today.
RELAX, let's have fun!
WHERE ARE YOU IN YOUR WALK WITH GOD?
Do you feel free to pursue and fulfil your destiny in God?
If not, what is stopping you?
What is the main issue that you are wrestling through right now?
What steps have you taken to overcome it?
Does this issue repeatedly come up in your life at different times? Do you see it repeating in the lives of your children?
Have you identified it as a 'bloodline curse' that needs to be broken?
If so, what is your plan to stop it from affecting your future?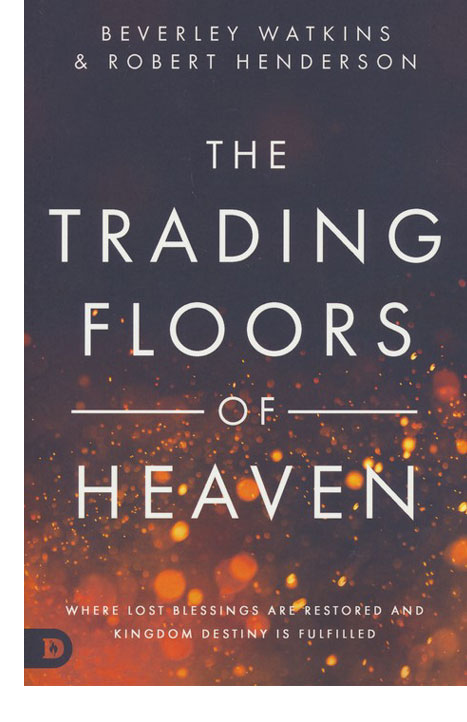 THE ANSWER IS FOUND IN THE GOD'S COURTROOM
If you have never heard of the Courts of Heaven, I encourage you to purchase a copy of the book Operating in the Courts of Heaven by Robert Henderson.
This is an important revelation and teaching that God has been giving to his Body for such a time as this. If you have heard the teachings and are wanting to learn how to DO it, then you are in the right place. This is my speciality!
It's time to understand how and when to operate in the courts of Heaven.
Praying to the Father: Luke 11 1-4
Praying to the Friend: Luke 11:5-8
Praying to the Judge: Luke 18:1-8
If you are ready to be set free from legal issues in heaven that have kept you bound and restrained for too long, then I invite you to...
Experiencing the Courts of Heaven
Purify Your Past - Free Your Future
ARE YOU READY?
AN ONLINE INTENSIVE TO CLEANSE GENERATIONAL BLOODLINES
The number one question I get asked wherever I go is, "Please, can you cleanse my bloodline?" Invariably the person is really desperate for some type of breakthrough in their life and many times they can even identify demonic cycles of bondage. However, it typically takes at least an hour for me to pray with one person to do 'some' of their bloodlines, so a quick prayer after a service is not the answer!
I also quickly realized that even if I spent all day, every day, praying for people, it still would not even make a dent in the huge numbers who are desperate to come out of generational prisons of torment and hopelessness.
That was when I reached out to my community and enlisted their help to develop an online course which equips people to be able to go into court themselves and deal with these issues. Our 'beta' group completed the course towards the end of 2018 with huge success and amazing testimonies, I might add!
Many of the students told me that doing the course and having regular opportunities to go into the courts, praying along with me in real time, gave them the confidence to do it themselves.
Now I want to make the course available to you so that you, too, can be equipped and empowered with confidence and skills to step into the courts and deal with legal issues that are stopping you from stepping into the destiny God has for you this year.
WHY WE NEED TO CLEANSE OUR GENERATIONAL BLOODLINES

This course is for you, if..
you want to lay aside every weight and sin which so easily ensnares you, so that you can run with endurance the race that is set before you. (Hebrews 12:1)
you have been struggling to move into the new season that God has for you
you have experienced more setbacks, than breakthroughs
you want to be able to fulfill your God-given destiny
In this course, you will learn:
how to identify generational curses that are operating in your life
practical teaching for dealing with accusations against you in the courts of heaven
how interaction in the courts is different from inner healing and deliverance
understand the difference between the fruit of iniquity and the root of iniquity AND how to deal with those roots in the courts of heaven
how demonic covenants were formed in your bloodline and how to annul their power over your life
practical court sessions that address the demonic legal rights that stop your progress in the Kingdom
how you can step into the courts of Heaven to appropriate the victory of the cross into your life
If you desire to purify your past and free your future, then I invite you to join me for this powerful course.
Let's be intentional about making 2019 YOUR turnaround year!
In His Service
Beverley

Testimonials
"This course was a tremendous blessing for me. It gave me the chance to be guided in how to go about cleansing my generational bloodlines: insightful explanations paired with practical instructions in good 'bite-size' pieces could be followed step by step. In the end I not only felt equipped to go on by myself should themes come up needing further bloodline cleansing for myself, but also to help friends on a smaller scale..."
- Susanne H, Germany
"I loved the interaction of the Facebook Live sessions. Beverley actually takes the time to answer questions.. "
- Joyie, Australia
"This course is worth taking. Plan to set time aside to do the work that Beverley suggests and you will get breakthrough... The knowledge that Beverley imparts will change yours and your family's lives if you follow her instructions to be led by Holy Spirit."
- Michele P, Wisconsin, USA
"I'm not sure I have the words to express the breakthrough and freedom I experienced through this course… I am so overwhelmed at what God is doing because I learned how to do bloodline cleansing in this course and am now experiencing the fruit of it."
-Dee M, Missouri, USA


How This Class Works
In late January, I opened the private member site for this LIVE 10-week online class. The video training for Lessons 1 and 2 are now available. There still is time to enroll.
There are 5 main lessons in the course, each covering an aspect of generational bloodlines. Two weeks are allocated for the completion of each lesson.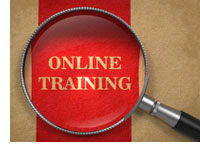 Each lesson has:
an in-depth video teaching
additional resources to enrich your learning
homework assignment that you will need to complete
a Live Q & A session (webinar) with practical activations
We also highly recommend joining the community in the closed Facebook Group where we will share our challenges and successes with others who are also doing the course.
The class will run for 10 weeks. Lessons will be presented online with fresh content being released bi-weekly. You can log on and watch it at a convenient time for you.
Each session has some teaching and then a time of prayer, implementing what we have learnt. There will also be homework assignments.
During Weeks 1, 3, 5, 7, and 9, you will be given access to a pre-recorded video lesson (training) with me. Each of these lessons is about 50-60 minutes long. In addition, each of these weeks has questions, activation exercises, and bonus resources.
During Weeks 2, 4, 6, 8, and 10, I will do a LIVE broadcast summarizing the main points of the previous week, answer questions you have, and pray. These LIVE Q&A and prayer sessions take place online via webinar on Tuesdays from 12-1 pm Eastern Time (New York):
Here are the dates for the 5 LIVE Q&A and prayer sessions (webinars), all at Noon Eastern:
Week 2: February 5
Week 4: February 19
Week 6: March 5
Week 8: March 19
Week 10: April 2
If you miss a live lesson (or all of them for that matter), that is OK because we have replays for each session. After each lesson, you will be provided with a coaching guide to help you process and apply what you are learning.
In addition to the online teaching, we will also have:
Bonus materials to enrich the homework assignments
LIVE Q&A sessions with me where I will answer many of your questions regarding issues in your bloodline
A closed, Facebook Group in which we will be able to communicate, ask questions and share our experiences in the court.
Your investment includess all the teachings, bonus materials, access to the closed Facebook group as well as the live Facebook sessions with me.
As a member, you will have access to a private member site with video and audio replays, transcripts, coaching guides, PowerPoints, and relevant bonus resources to reinforce and supplement what you are learning during the live weekly coaching/training sessions.
(By the way, EVERY person that completed the course in the beta group said that this course offered excellent value for money and was an excellent investment in their futures.)
Registration for this course officially opens on January 22, 2019. You will have one week to claim your spot and take advantage of this opportunity to learn how to step into the courts of heaven and deal with generational issues that are stopping you from walking in all God has for you.
PLEASE NOTE
This is a course which will equip and empower YOU to step into the courts yourself and deal with the legal rights the enemy has against you. I will NOT be doing any one-on-one prayer for bloodlines.
I will be teaching the principles of how to identify the issues and go into the courts for yourself. There will be times of activation where she will lead you in prayer so that you learn and practise the principles of praying in the courts of heaven.


BONUSES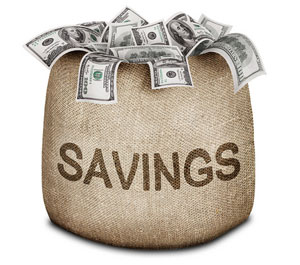 Bonus: 60% Cash Savings
The normal retail price for this LIVE training and all associated resources for an ENTIRE YEAR is $500 (or $100 per live session).
However, by signing up before 11:45 pm Eastern Time on February 18, you receive a $300 savings, making your price only $200. And we offer you three different payment options to fit your budget.
100% Satisfaction Guarantee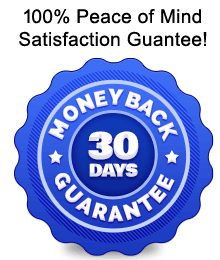 I know this training will give you tools to equip you to grow in the prophetic, so I'm offering a 100% money back guarantee with this training program. So, if for any reason you are not delighted with this class within 30 days of when it starts, we will refund your entire investment.
You have nothing to lose and much to gain.
Your success is our success and vice versa!
Experiencing the Courts of Heaven
Priority Order Form
YES! I desire to purify my past and free my future!
The door to my private member site for this 10-week LIVE class opened on January 28, 2019. There still is time to enroll. The video replays, homework, and bonus resources for Lesson 1 are available on the private member site. Enjoy!!!
Special Offer
The normal price for this powerful LIVE class for all 10 weeks is $500 USD.
Due to the extraordinary demand for the Courts of Heaven class and our desire to keep it affordable, we extended the special offer price for another week. The response is incredible. Clearly, the finger of God is on this class. Enjoy!!!
Sign up before 11:45 pm Eastern on Feb 18 and receive a 60% savings ($200 instead of $500)

CLICK the payment option you prefer to join!



All payments are processed using a secure server.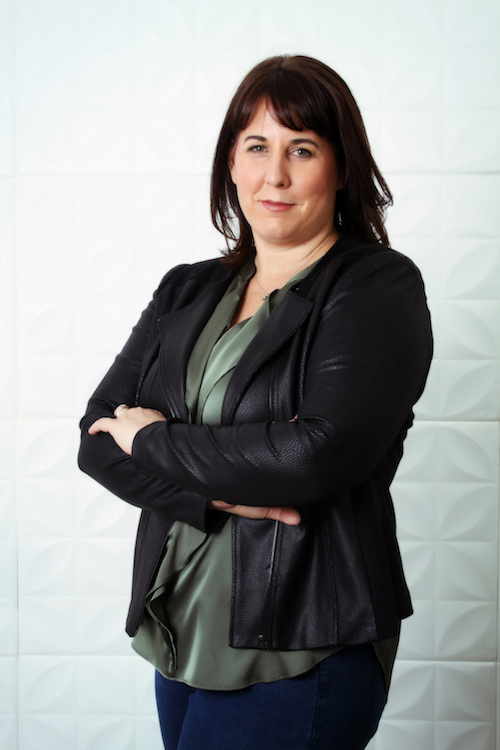 Blessings to purify your past and free your future!
Beverley
Beverley Watkins
Co-founder, Global Impact

Biography
Beverley Watkins is a recognized Seer Prophet who has been graced with a unique gift to teach the Body of Christ how to step into and function from the realm of the spirit. She also has specialized, practical knowledge on the courts of heaven and trains people how to operate in and from these courts.
Beverley co-wrote the book The Trading Floors of Heaven with Robert Henderson and teaches numerous classes about the Courts of Heaven.
She is an author and international speaker, activating and equipping believers in their roles as kings and priests of God. She also works closely with leaders to develop strategies for reforming the seven mountains of culture in order to see nations fulfill their destiny.
Beverley and her husband, Robin, are based in Johannesburg, South Africa where they lead Global Impact - a non-profit company that empowers the Ekklesia for the reformation of nations. They are apostolically aligned with Robert Henderson and Global Reformers.

Beverly Watkin's Closing Prayer